University of Washington Summer Classical Guitar Workshop
Friday, July 28, 2017 – Saturday, July 29, 2017
Application deadline: July 20, 2017
---
Learn from the best!
An ensemble-based youth guitar immersion experience, featuring some of the Northwest's best classical guitarists: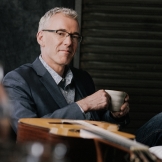 Michael Partington is currently Artist in Residence and director of the guitar program at the University of Washington in Seattle. He has appeared throughout North America, Europe, Russia and Scandinavia as a soloist and with ensembles, and has performed live on radio in the US and UK including BBC Radio 3's In Tune, BBC Wales, and St. Paul Sunday on National Public Radio. He has released nine solo CDs for Rosewood Recordings. He has been teaching guitar since the age of 17, and has given classes and workshops at festivals and institutions around the world, including the Royal College of Music in London, the Royal Conservatory in Gothenburg, Sweden, the San Francisco Conservatory, the Guitar Foundation of America, the Canadian National Confederation of Music Societies, and the International Guitar Research Centre at the University of Surrey in Guildford, UK.
An in-demand teacher, Michael Millham maintains studios at Eastern Washington and Gonzaga Universities.  He is a repeat host/director of the Northwest Guitar Festival, and has been a featured performer for numerous regional festivals including the Northwest Guitar Festival, the Northwest Bach Festival, the Festival at Sandpoint, with the Spokane Symphony Orchestra, and Northwest Folklife's guitar showcase in McCaw hall, among others. Michael has been profiled in the magazine Acoustic Guitar and is a regular contributor to the same. He has also written for Guitar Teacher and Play Guitar! Michael has worked as either an endorser or performing artist for Elixir strings, Lowden Guitars, Schoenberg Guitars,  L.R. Baggs electronics and AER amps. He and his wife, vocalist Keleren Millham, perform regularly at a wide variety of venues, with over 2,000 performances to date. In 1999, Michael was one of eight recipients selected nationally for Jim Beam Brand Worldwide's Benefiting Emerging Artists in Music grant. He is a graduate of the Lionel Hampton School of Music-University of Idaho.
Robert Vierschilling has an extensive background in classical guitar performance and pedagogy. After earning Bachelor and Master of Music degrees in classical guitar at the Peabody Conservatory of the Johns Hopkins University, he expanded his range as an instructor with Suzuki guitar teacher training, and with training in music theory pedagogy. As a member of the Suzuki Association of the Americas (SAA) and the Suzuki Association of Washington State (SAWS), Robert helps students develop their interest in music and creates opportunities for Suzuki guitar students and their families to share their musical growth. Robert teaches at Rosewood Guitar in Seattle, and his teaching experience includes private lessons, group classes, chamber music coaching, basic music theory classes, and high school guitar class.  Students have ranged in age from preschool, elementary school, middle school and high school, and have included adults of all ages.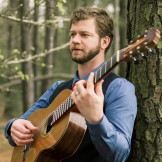 Jon Paul Yerby is revered as an international performing artist and educator. He has held teaching positions at the University of Utah, Westminster College, and Utah Valley University, among others. A graduate of the University of Texas at Austin, New England Conservatory, and Florida State University, Dr. Yerby's teachers and mentors include Eliot Fisk, Oscar Ghiglia, Adam Holzman, and Bruce Holzman.  Recent performances have brought Yerby to the Dominican Republic, Peru, Germany, and venues across the United States. Jon recently accompanied the internationally acclaimed Limón Dance Company in a performance of Limon's celebrated work, Chaconne set to the Bach Chaconne. He has additionally collaborated with Ririe-Woodbury Dance Company, Utah Opera, Sting, Park City's Beethoven Festival, and dance artists Alexandra Bradshaw and Bradley Beakes.
---
Schedule Highlights
Rehearsals
Technique workshops
Masterclasses
Lectures
Faculty concert Friday, July 28, 2017 at 7:30 PM
Student concert Saturday, July 29, 2017 at 7:30 PM 
---
Register Today!
Registration Deadlines:
July 1 - $50, discounted registration
July 20 - $75, full tuition
Limited scholarship funding is available – for scholarship consideration submit a link to a video of your playing that includes two pieces of contrasting styles to guitar@uw.edu with the subject line "Festival Scholarship"
---
Additional Information
The workshop will take place in the Music Building at the University of Washington in Seattle. The closest parking garage to the Music Building is Padelford Garage.
There are many dining options available on campus. View a full listing of campus dining options here.
---
Contact Us 
Any questions? Email Michael Partington at guitar@uw.edu