Tuesday, October 16, 2018 - 7:30pm
FREE and open to the public
The horn studio of artist-in-residence Jeff Fair hosts this special double-feature horn event with Natalie Douglas of Utah Valley University and Ion Balu, owner and founder of BaluMusik.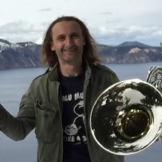 ION BALU, owner and founder at BaluMusik, shares his expertise on equipment, building a business, and creative opportunities. Discussion includes comparative listening exercises between different horns, including considerations for timbre and acoustics.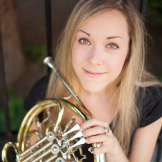 DR. NATALIE DOUGLASS, Assistant Professor of Horn at Utah Valley University, addresses accuracy, intonation, and phrasing by building the inner ear. The session covers singing and buzzing games, polyphonic training, and aural exercises with standard horn repertoire.