Thursday, January 17, 2019 - 7:30pm
Oberlin Conservatory colleagues Tony Cho, piano, and David Bowlin, violin, perform duo arrangements of chamber music repertoire. Cho, a former piano student of UW professor Craig Sheppard, completed a DMA in piano performance at the UW in 2003. 
TONY CHO leads A Piano Master Class with UW Voice Students ON JAN. 16. MORE INFORMATION
David Bowlin Leads a violin master class on Jan. 18. MORE INFORMATION
Artist Bios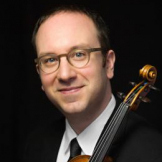 David Bowlin
Violinist David Bowlin has won critical acclaim for his solo and chamber music performances from the New York Times, Chicago Tribune, and the Chicago Sun-Times, among other sources. He is an accomplished performer of a broad range of repertoire, and has performed recitals and concertos across the United States. Among these are dozens of premieres, including the Weill Hall world premiere of Mahagoni, a violin concerto written for Bowlin by Austrian composer Alexandra Karastoyanova-Hermentin.
Major teachers include Roland and Almita Vamos, Ronald Copes, Pamela Frank, Philip Setzer, Ani Kavafian, and Stephen and Kimberly Sims.
In 2007, Bowlin joined the violin faculty of the Oberlin Conservatory, having previously taught at the Juilliard School as assistant to Ronald Copes. He has taught on the faculties of the Okemo Young Artist Program, the Green Mountain Chamber Music Festival, the Madeleine Island Chamber Music Camp, and the Mannes Beethoven Institute. He has given master classes at Stony Brook University, Cornell University, the North Carolina School for the Arts, Beijing's Central Conservatory, the Music Institute of Chicago, and the Conservatorio de las Rosas in Morelia, Mexico.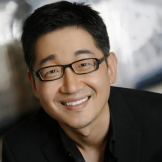 Tony Cho
Pianist Tony Cho's professional career as an assistant conductor and coach/pianist includes engagements with such companies as Aspen Opera Theater Center, Central City Opera, Glimmerglass Opera, Hawaii Opera Theatre, Juilliard Opera Center, Long Beach Opera, Opera Santa Barbara, Sarasota Opera, Tulsa Opera, Virginia Opera, and Opera Theatre of Lucca in Italy. He has also served as faculty coach/pianist at the Hawaii Performing Arts Festival, Land of Enchantment Opera Institute, and Taos Opera Institute in New Mexico. 
His substantial résumé includes a repertoire of more than 50 operas, including the world premiere of Guo Wenjing's Poet Li Bai; the American premieres of H.K. Gruber's Gloria: A Pig's Taleand K.A. Hartmann's Wachsfigurenkabinett; and the West Coast premieres of Shostakovich's Moscow, Cherrytown, and Wagner's Das Liebesverbot as a part of the Los Angeles Ring Festival. In addition to his hands-on work with the operatic productions, he has served as music director of Central City Opera's Opera à la carte, Glimmerglass Opera's American Young Artists Concert Tour, Hawaii Opera Theatre's Opera Residency, Virginia Opera's Spectrum Resident Artists, and as program and music director of Sarasota Opera's Studio Artists.
He has performed concerts in such notable venues as Weill Hall in New York City, Meany Hall in Seattle, Harris Concert Hall in Aspen, Doris Duke Theatre at Honolulu Museum of Art, Zipper Hall in Los Angeles, and at many others in the United States and abroad. His performances have been featured live on KHPR in Honolulu and KVOD in Denver. He has also been a guest artist at many music festivals, including El Festival Internacional de Jóvenes Pianístas and the Italian Art Week Festival in Asunción, Paraguay.
A native of South Korea, Cho earned a doctor of musical arts degree in piano performance from the University of Washington, a master's degree from the University of Cincinnati College-Conservatory of Music, and a bachelor's degree from Oklahoma State University with a minor in Spanish Literature. His primary teachers were Thomas Lanners, Frank Weinstock, Michael Chertock, and Craig Sheppard.
Prior to joining the opera faculty at Oberlin, Cho was a principal coach of University of Southern California's Thornton Opera, a faculty vocal coach at Chapman University (2007-15), and an associate coach at the Juilliard School (2005-07).