Submitted by Joanne De Pue on
The elusive topic of "invisible music" was the focus of a May 10, 2019 symposium and concert at the University of Washington, hosted by the School of Music with the support of a grant by the Simpson Center for the Humanities. 
The symposium, "Performing Lyric Cultures: Visible and Invisible," will bring together scholars and musicians to explore a variety of poetic and dramatic texts, discovering the music underneath the words on a page.  Guest speakers from a number of universities will present papers and hold discussions on topics of invisible music from the middle ages to the 18thcentury, reaching from France to England to colonial America, focusing on poems and dramas that were meant to be sung, but for which the music was not written in notation. 
The day of papers concludes with a short concert that brings the music to life, recreated by professional early music performers Linda Tsatsanis, soprano; Ingrid Matthews, Baroque violin; Kevin Payne, lute, and Nathan Whittaker, Baroque cello.
This symposium is part of a multi-year project on invisible music organized by the chair of the music history program, JoAnn Taricani, with the research leading to an edition and recording of Restoration music that has been recognized with the Noah Greenburg Award of the American Musicological Society.
All events are presented at the Walker-Ames Room, Kane Hall. A full schedule of symposium events is below. 
---
Symposium: Performing Lyric Cultures: Visible and Invisible
Friday, May 10, 2019 - University of Washington
MORNING SESSIONS, 9:30 am - 12 pm
Presentations on 17th- and 18th-century Music
Walker-Ames Room, Kane Hall
Amanda Eubanks Winkler (Syracuse University): "Let's Have a Dance (But How?): Performing the Gaps in Restoration Shakespeare"
Glenda Goodman (University of Pennsylvania): "Promiscuous Protest Songs: Radicalism and Repression in the Revolutionary Age"
JoAnn Taricani (University of Washington): "Singing in the Dark Times: British Resistance and Resistance to Britain"


AFTERNOON SESSIONS, 1:30 - 4 pm
Roundtable and Presentations on Medieval Music
Walker-Ames Room, Kane Hall
Roundtable 
UW scholars working with diverse types of invisible music discuss their research: Olga Levaniouk (Classics) on music in ancient Greek weddings; Beatrice Arduini (French and Italian) on music in Dante's poetry; Leann Wheless Martin (Music History) on music in medieval drama. 
Paper Presentations:
Mary Channen Caldwell (University of Pennsylvania):  "Songs without Notes: The Musical Work of Textual Refrains in Medieval Contrafacts"
Marisa Galvez (Stanford University): "Sounds of Crusade Departure: The Disme de Penitanche by Jehan de Journi and 'A la Fontana' by Marcabru." 

CONCERT, 4:15 pm
Performance of Music Discussed in the Symposium
Walker-Ames Room, Kane Hall
Linda Tsatsanis, soprano, Ingrid Matthews, Baroque violin, Kevin Payne, lute, and Nathan Whittaker, Baroque cello, perform a short concert presenting music discussed in the symposium, from medieval songs to 18th-century music, including two songs by Benjamin Franklin that have been reconstructed by JoAnn Taricani and are being performed for the first time since the 1700s. 
Parking: Paid parking is available in the Central Plaza Garage, entrance at 15th Avenue NE and NE 41st Street; elevator goes directly to the Walker Ames Room at the Kane Hall pedestrian exit. Learn More
---

LISTEN: Click here to hear soprano Linda Tsatsanis sing one of the songs from 1660 to be discussed and performed at the symposium.
---
All sessions and the concert are free and open to the public,
thanks to support from the UW Simpson Center for the Humanities.
---
Speakers and Performers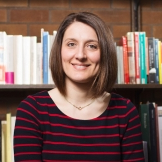 Beatrice Arduini, University of Washington French & Italian Studies
Professor Beatrice Arduini centers her work on Medieval Italian literature and Dante Studies, particularly on manuscript culture. She is currently working on her book project, The Invention of Dante's Convivio, which examines the tradition of Dante's unfinished treatise in manuscripts and early printed editions. Prof. Arduini's projects include the analysis of Giovanni Boccaccio's activity as copyist and editor of Dante's works, in particular the Rime, and the study of the conditions of writing and transcribing in prison in the Florentine Middle Ages. Her research and teaching interests also include Early Italian and Occitan Literature and the development of the song collection genre (canzonieri) in order to investigate how the material form of texts crucially determines their meanings.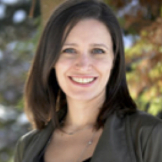 Mary Channen Caldwell, University of Pennsylvania Department of Music
Mary Channen Caldwell's research is on early vocal music, specifically song repertories in premodern Europe that explore the boundaries of sacred and secular. Her dissertation from 2013 examines sacred Latin refrain songs circa 1000-1582 and argues for the role of the largely clerical works within festive moments of the calendrical and church year (Advent, Christmas, the New Year, and Eastertide). Her current research continues to reveal intimate connections between sacred song collections of premodern Europe and overlapping temporal cycles (civic and religious), festive liturgies, and secular musical production. Current projects include a book-length study of seasonal refrains and refrain songs in medieval and renaissance repertories, exploring the intersection of sacred and secular calendrical cycles in music.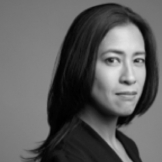 Marisa Galvez, Stanford University
Marisa Galvez specializes in the literature of the Middle Ages in France and Western Europe, especially the poetry and narrative literature written in Occitan and Old French.  Her areas of interest include the troubadours, vernacular poetics, the intersection of performance and literary cultures, and the critical history of medieval studies as a discipline. Her book, Songbook: How Lyrics Became Poetry in Medieval Europe (University of Chicago Press, 2012, awarded John Nicholas Brown Prize from the Medieval Academy of America), treats what poetry was before the emergence of the modern category, "poetry": that is, how vernacular songbooks of the thirteenth to fifteenth centuries shaped our modern understanding of poetry by establishing expectations of what is a poem, what is a poet, and what is lyric poetry itself.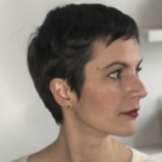 Glenda Goodman, University of Pennsylvania Department of Music
Glenda Goodman is a historian of music who specializes in American music of the seventeenth and eighteenth centuries. Her avenues of inquiry include the material culture of music and book history, amateur music-making and gender, and soundscapes of colonialism. Dr. Goodman teaches courses on American music, women and music, popular music, and methods for the study of music history. Her graduate seminars address topics in eighteenth-century studies, such as music and revolution, the Atlantic world, material culture, and archive studies.
Olga Levaniouk, University of Washington Department of Classics
At the center of Olga Levaniouk's research is Homer as part of the song culture of Ancient Greece. Her research interests include myth, ritual, lyric poetry, drama, comparative and historical linguistics, oral traditional poetry and poetics in Greece and beyond, and a comparative approach to all of the above. Long-standing interests include mythological variation and local mythologies, as well as women's songs, especially laments and wedding songs. Current research includes a comparative study of Greek weddings focusing on the performances by the bride, her mother, and her age-mates.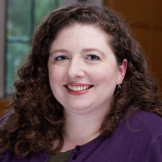 Leann Wheless Martin, University of Washington School of Music

Leann Wheless Martin's research centers on liturgical drama of the twelfth century. She particularly explores dramas that are not tied to specific days of the church calendar, but which functioned as an extension of localized devotional practice. She investigates the ways that music was employed as a means of resistance and salvation in the face of heresy. Her dissertation focuses on the Ordo Ysaac et Rebecca and the Ludus de Antichristo; she has presented on the symposium roundtable topic at the annual meeting of the Medieval Academy of America in Toronto.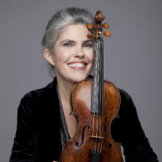 Ingrid Matthews, Baroque Violin
Ingrid Matthews is well established as one of today's most respected baroque violinists.  She won first prize in the prestigious Erwin Bodky International Competition for Early Music in 1989, and in 1990 joined Toronto's Tafelmusik, with whom she performed extensively on three continents in venues such as the Proms and the Barbican Center of London, the Stuttgart and Festival, the Utrecht Festival, and the Mostly Mozart Festival of New York. She worked with many other leading  North American period-instrument ensembles as well, including Philharmonia Baroque of San Francisco, Joshua Rifkin's Bach Ensemble of New York, and the American Bach Soloists of San Francisco, before founding the Seattle Baroque Orchestra in 1994 with harpsichordist Byron Schenkman. Matthews served as Music Director of SBO for 19 years, creating a  beloved Seattle series as well as touring from Vermont to Dubai, before stepping down from that position in 2013.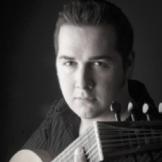 Kevin Payne, Lute
Kevin Payne is active as a recitalist, accompanist, and continuo player. Recent ensemble work includes performances with Tempesta di Mare, il Giardino d'Amore, New York City Opera, Juilliard415, Artek, the Orchestra of St. Luke's, Yale Schola Cantorum, and Hesperus, and he has worked with noted conductors including William Christie, Andrea Marcon, Richard Egarr, Monica Huggett, Jordi Savall, and Masaaki Suzuki. Performance venues include Carnegie Hall, Alice Tully Hall, Morgan Library, Brooklyn Museum, The Metropolitan Museum of Art, Kimmel Center in Philadelphia, Kennedy Center in Washington, D.C., National Concert Hall in Taipei, Taiwan, and the Festspielhaus in Baden-Baden, Germany.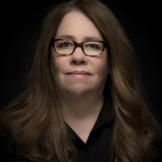 JoAnn Taricani, University of Washington School of Music
JoAnn Taricani conducts research in the areas of early music and American studies with an emphasis on digital humanities and primary source materials in early European history and American history, and welcomes graduate students in the areas of early British music and American studies.  She was presented with the 2017 Noah Greenberg Award by the American Musicological Society for her discoveries and edition of the 1661 An antidote against melancholy of John Playford.  She recently completed the first edition of the music in the plays and ballad operas of the British writer Henry Fielding,  in a new three-volume critical edition of the plays published by Oxford University Press (Henry Fielding:  Plays, [2005-2015]).  This has led to an investigation of the "invisible music" of 17th-century publications, in which specific music is implied, but not printed, and has received a grant to publish that music in print and in sound.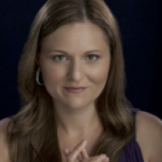 Linda Tsatsanis, soprano
Hailed as "ravishing" (New York Times) and possessing "sheer vocal proficiency, a bright, flexible voice, big but controlled, shaded with plentiful color" (Boston Globe), Canadian soprano Linda Tsatsanis enjoys a career that spans the concert hall, opera stage, movies, and television. Ms. Tsatsanis' concert performance ranges from oratorio to renaissance song to world premier performances such as a stunning arrangement made for her, cello and string orchestra of the Preludes of Bach's Cello Suites. Her versatility has made for a distinguished career taking her across the United States, Canada and Europe performing with groups such as the Tallis Scholars, Toronto Symphony, Seattle Baroque Orchestra, Mark Morris Dance Group, Pacific Baroque Orchestra, Early Music Seattle, Pacific MusicWorks, Auburn Symphony, and Seattle Opera.  Mixing studied knowledge of Early Music along with her unique artistry, Ms. Tsatsanis has been praised for breathing a new life into this ancient repertoire.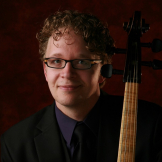 Nathan Whittaker, Baroque cello
Nathan Whittaker, Baroque violoncello, is the Artistic Director of Gallery Concerts (Seattle), a concert series of chamber music on period instruments, and regularly performs with the Seattle Baroque Orchestra, Pacific Baroque Orchestra, Portland Baroque Orchestra, Rosa Barocca, Byron Schenkman and Friends, and the Pacific Northwest Ballet. Recent appearances include the Oregon Bach Festival, Indianapolis Early Music Festival, Vancouver Bach Festival, Pacific Baroque Festival, American Handel Festival, Pacific MusicWorks, 45th Parallel, Hawaii Performing Arts Festival, and the Berkeley Early Music Festival. He has served on the faculty of Cornish College of the Arts and can be heard on recordings by ATMA Musique, Harmonia, and Centaur, as well as live broadcasts by NPR, CBC, and KING FM. Dr. Whittaker holds a Doctorate of Musical Arts from the University of Washington and Bachelors and Masters degrees from Indiana University. He performs on a baroque cello of Johann Christian Ficker II from c. 1770.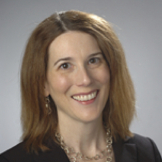 Amanda Eubanks Winkler, Syracuse University
Professor Eubanks Winkler's research focuses on English theater music of the seventeenth, eighteenth, and twentieth centuries. She is the Co-Investigator on Performing Restoration Shakespeare, a project funded by the Arts & Humanities Research Council, UK (2017-2020) and she is a General Editor for The Collected Works of John Eccles (A-R Editions). She has published on a range of topics, including the relationships among musical, spiritual, and bodily disorder; musical depictions of the goddess Venus; the gendering of musical spirits; and the intersection of music and politics.