Submitted by Joanne De Pue on
BY JoAnn Taricani
Director, School of Music 
We are delighted to congratulate our colleague Laila Storch on her 100th birthday on February 28. Our faculty and staff sent greetings to her, and her daughter, the noted violinist Aloysia Friedman, told us that Laila enjoyed the day and the greetings at her home in Orcas Island. The most recent issue of the Journal of the International Double Reed Society was dedicated to Laila and her career, with an article by our current faculty oboist Mary Lynch of the Seattle Symphony Orchestra.  
Professor Storch had a path-breaking career, the first woman to graduate from the Curtis Institute of Music in oboe (after initially being turned down for admission because of her gender), then building a career as an oboist in the 1940s and 1950s, in the U.S. and Europe. She joined the quintet the Soni Ventorum at the Conservatory of Music in Puerto Rico in 1965, and came to the University of Washington with the quintet when it was hired in 1968 as a resident ensemble at the School of Music. Her career at the UW included the teaching of many student oboists, along with numerous performances each year as a soloist and ensemble player, on campus and around the world. She retired in 1991, but remained very active both as a musician and author, writing the definitive biography of one of the leading oboists of the 20th century, her teacher at Curtis, Marcel Tabuteau (Marcel Tabuteau, Indiana University Press, 2008; paperback edition, 2018).  Email greetings may still be sent to Laila via her daughter, Aloysia. Happy Birthday, Laila! 

Send Laila an email greeting.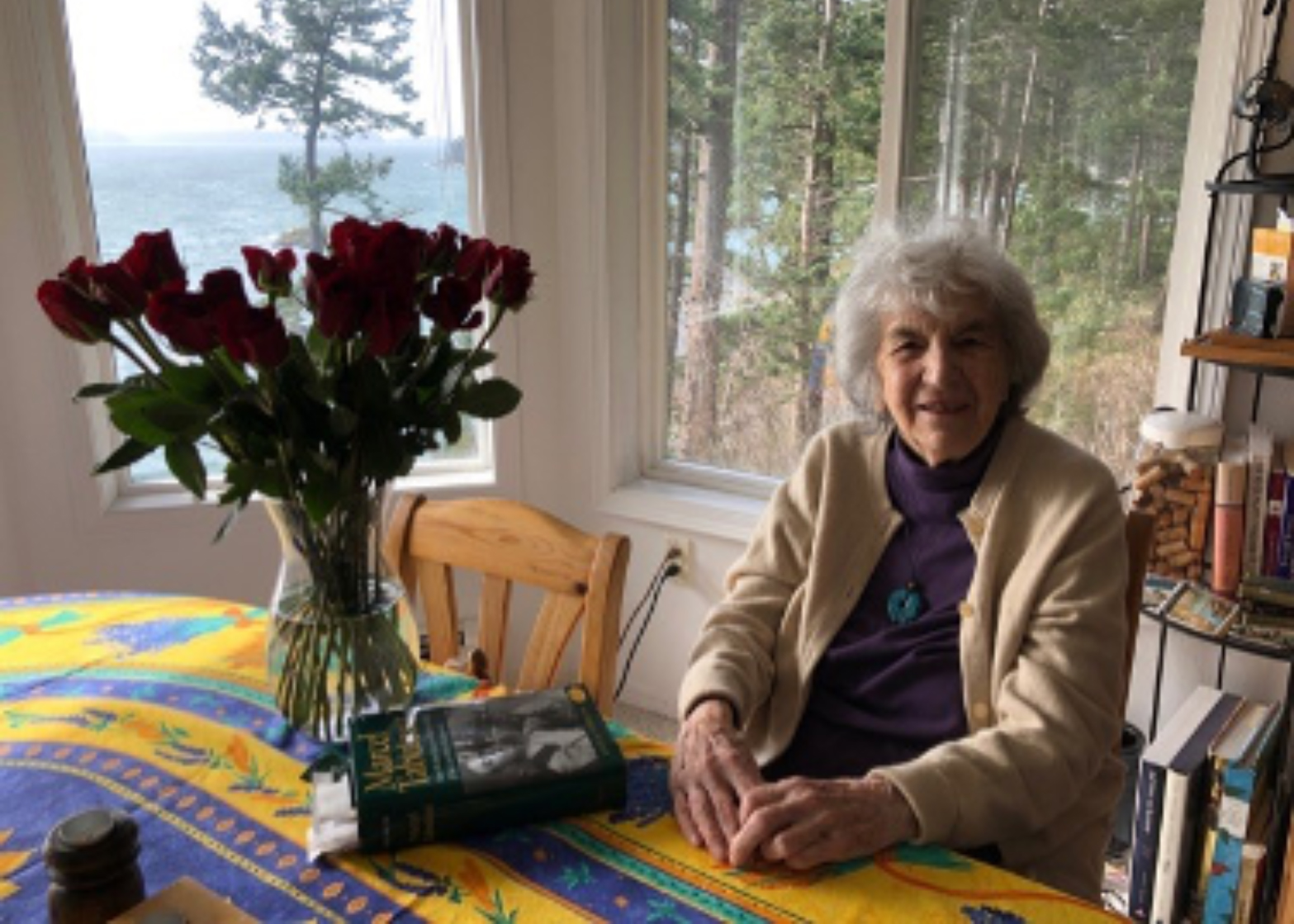 Laila Storch in February 2021, with her book on Marcel Tabuteau.