Former Professor of Music; Adjunct Professor of Comparative Religion, and South Asian Studies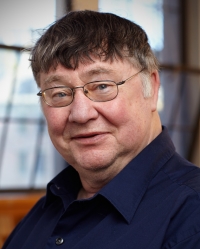 Biography
Ter Ellingson is Professor of Music and Adjunct Professor of Comparative Religion and South Asian Studies.
He holds an M.A., Religion, from the University of Chicago and a Ph.D., Anthropology/Buddhist Studies, from the University of Wisconsin.
Ellingson's areas of specialization include Tibet, Nepal, Buddhist Cultures; Ritual, Symbolism, History, Notation/Transcription, Visual Media.
He is the author of: The Mandala of Sound: Sound and Concept in Tibetan Ritual Music (Cambridge University Press, forthcoming)The Discovery of Music: Transcription and the Search for Ethnomusicological Paradigms (University of Chicago Press, forthcoming)The Myth of the Noble Savage (University of California Press, 2001)"The Techniques of Chordal Singing in the Tibetan Style" in American Anthropologist 72(4):826-831."Ancient Indian Drum Syllables and Bu Ston's Shampata Ritual" in Ethnomusicology 24(3):431-452."The Mathematics of Tibetan Rol Mo" in Ethnomusicology 23(2):225-243.Theoretical and methodological chapters in standard reference works (Grove Handbook of Ethnomusicology, Encyclopedia of Religion), and articles on Tibetan, Newar, and other Asian musics, religions, and cultures.